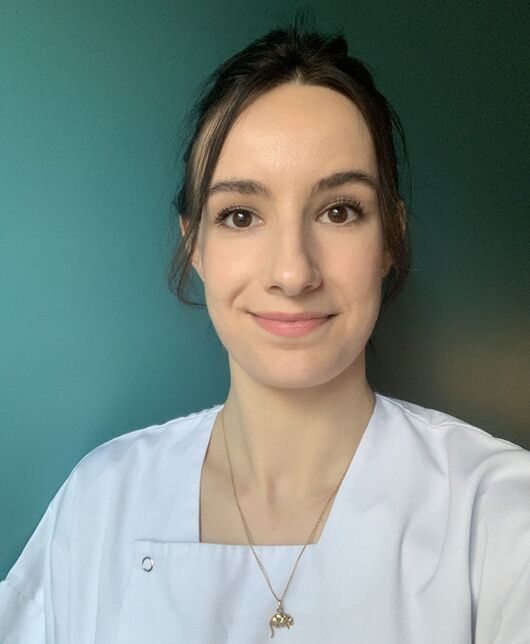 Through her chiropractic studies at the Paris IFEC Institute and participation in special training courses (Sacro-occipital Technic, TBM, BEST, "Atle Extremities", DTM, chiropractic pediatrics for babies and pregnant women), she is able to take care of patients of all ages and also athletes as well as treating pregnant women.
Thanks to her sports activities, especially dancing, she is not interested alone for the static symptoms but rather also for the movement of the body and its functional disorders by looking for the improvement of the sporting performance. In this context, she investigates the neurological relationships in biomechanical dysfunctions.
She was able to deepen her knowledge in this field by participating in an internship in neurosurgery at the Nollet Hospital in Paris.
Mother tongue : French
Other languagues spoken : English, German