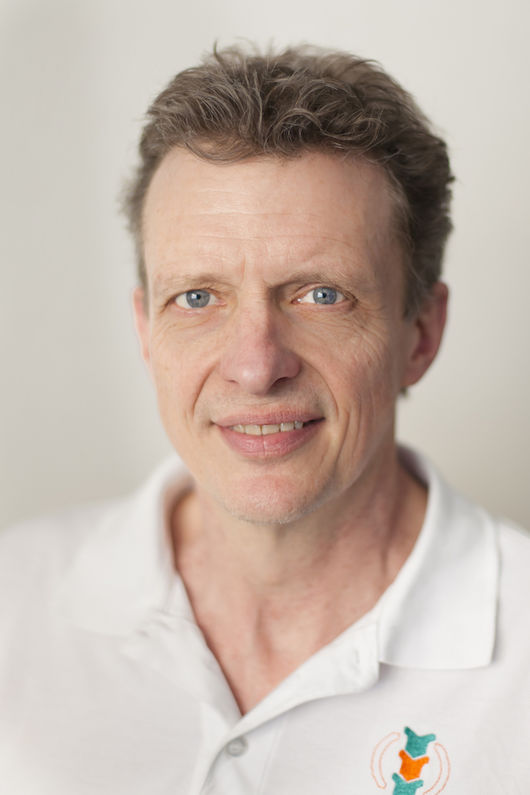 The founder of the practice, Guido Diederichs, was for several years the training manager of the "Association of Graduated Chiropractors Germany e.V. (now: "Deutsche Chiropraktoren Gesellschaft")" and in this capacity has close contact with the universities for chiropractic studies abroad and continues to be active involved in the training and further education of chiropractors, e.g. by organizing international symposiums and seminars in Cologne.
Through his role as an instructor and previous activities in various foreign practices, Guido Diederichs has an increased interest in offering the possibilities of several different chiropractic techniques ("Palmer Package, Diversified, S.O.T., AK, Gonstead, Extremity Adjusting"), which he has developed into his own combined treatment concept.
This offers the opportunity to effectively care for a wide range of patients with correspondingly diverse concerns and problems. In addition to the techniques mentioned above, Guido Diederichs has also devoted himself to the upper cervical spine for a long time.
Since the 1st cervical vertebra (ATLAS) has always been regarded as the neurologically most important part of the spine, it made sense to make the HIO and ATLAS TOGGLE RECOIL TECHNIQUE an outstanding part of his work.
This involves the correction of this area on the basis of special examinations on the patient and differentiated X-ray analysis with the help of a treatment device that was specially developed for this purpose in the USA.
Over the next few years, three more colleagues joined the CHIROPRACTIC CENTRUM KÖLN, which means that there are now four chiropractors serving patients in this practice.
Mother tong: German
other languagues spoken: French, English, Italian